Lunch and Learn with HSG
April 28th, 2021 @ 12:00 P.M. - 1:00 P.M.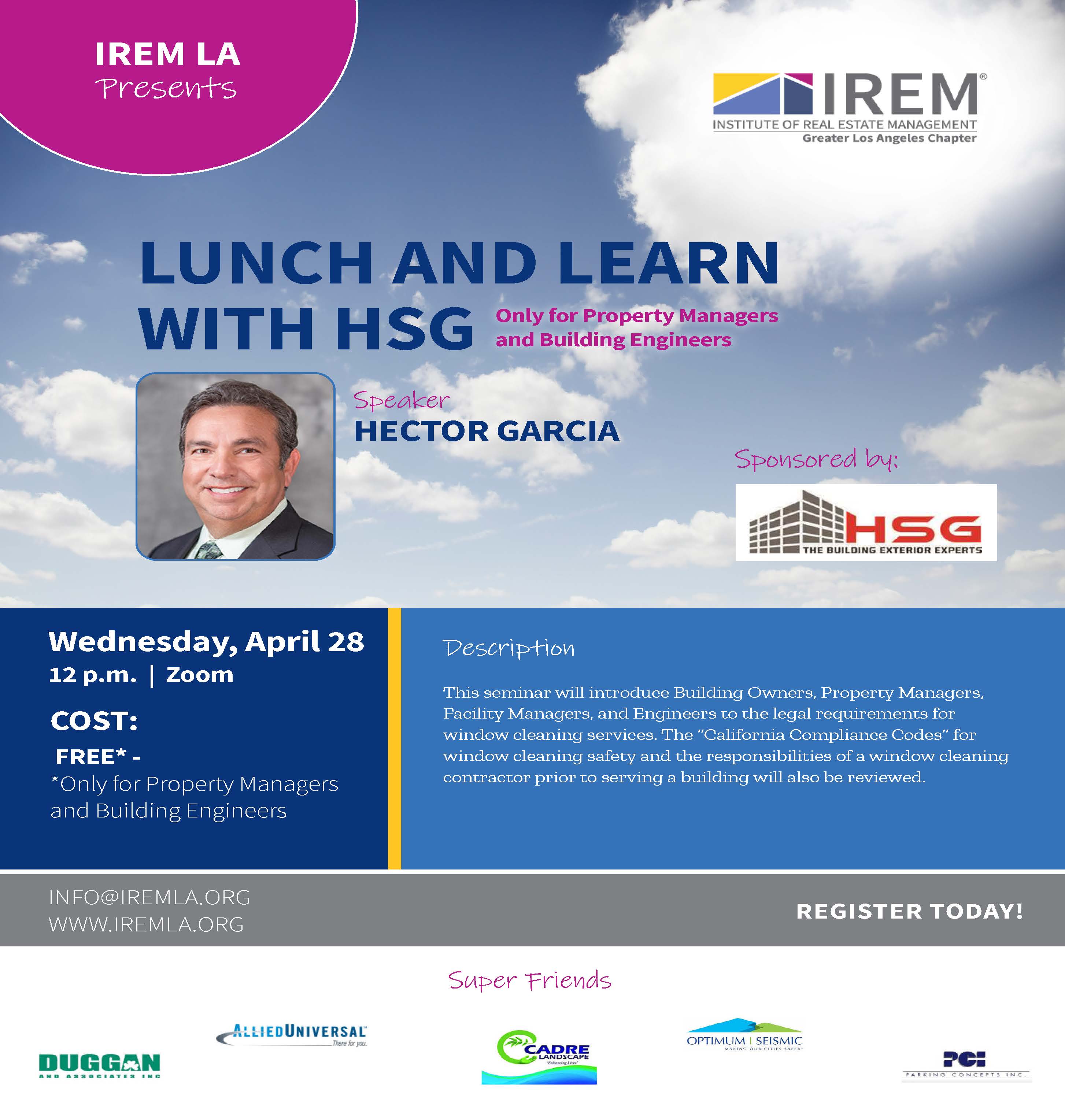 This seminar will introduce Building Owners, Property Managers, Facility Managers, and Engineers to the legal requirements for
window cleaning services. The California Compliance Codes for window cleaning safety and the responsibilities of a window cleaning
contractor prior to serving a building will also be reviewed. This special seminar is ONLY for property managers and building engineers.
Free and open only to Property Managers, Facility Mangers and Building Engineers
DETAILS
Date:
April 28th, 2021

Time:
12:00 P.M. - 1:00 P.M.
COST
All Registrants $0

VENUE
Zoom