Bootcam
February 24th, 2021 @ 8:30 A.M. - 10:00 A.M.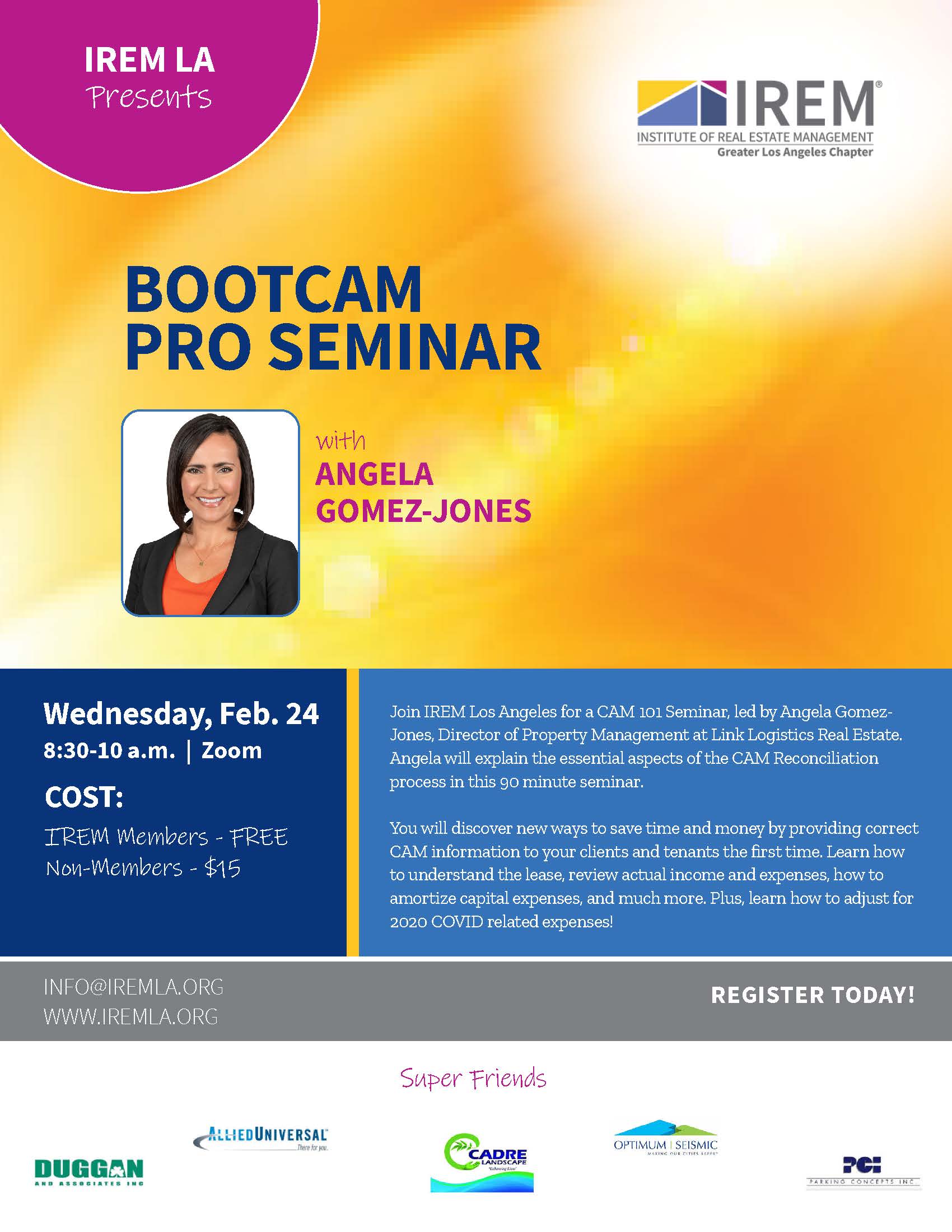 Join IREM Los Angeles for a CAM 101 Seminar, led by Angela Gomez-
Jones, Director of Property Management at Link Logistics Real Estate.
Angela will explain the essential aspects of the CAM Reconciliation
process in this 90 minute seminar.
You will discover new ways to save time and money by providing correct
CAM information to your clients and tenants the first time. Learn how
to understand the lease, review actual income and expenses, how to
amortize capital expenses, and much more. Plus, learn how to adjust for
2020 COVID related expenses!
DETAILS
Date:
February 24th, 2021

Time:
8:30 A.M. - 10:00 A.M.