IYP Presents: New Year, New Career? Ask An Expert.
January 27th, 2021 @ 12:15 P.M. - 1:00 P.M.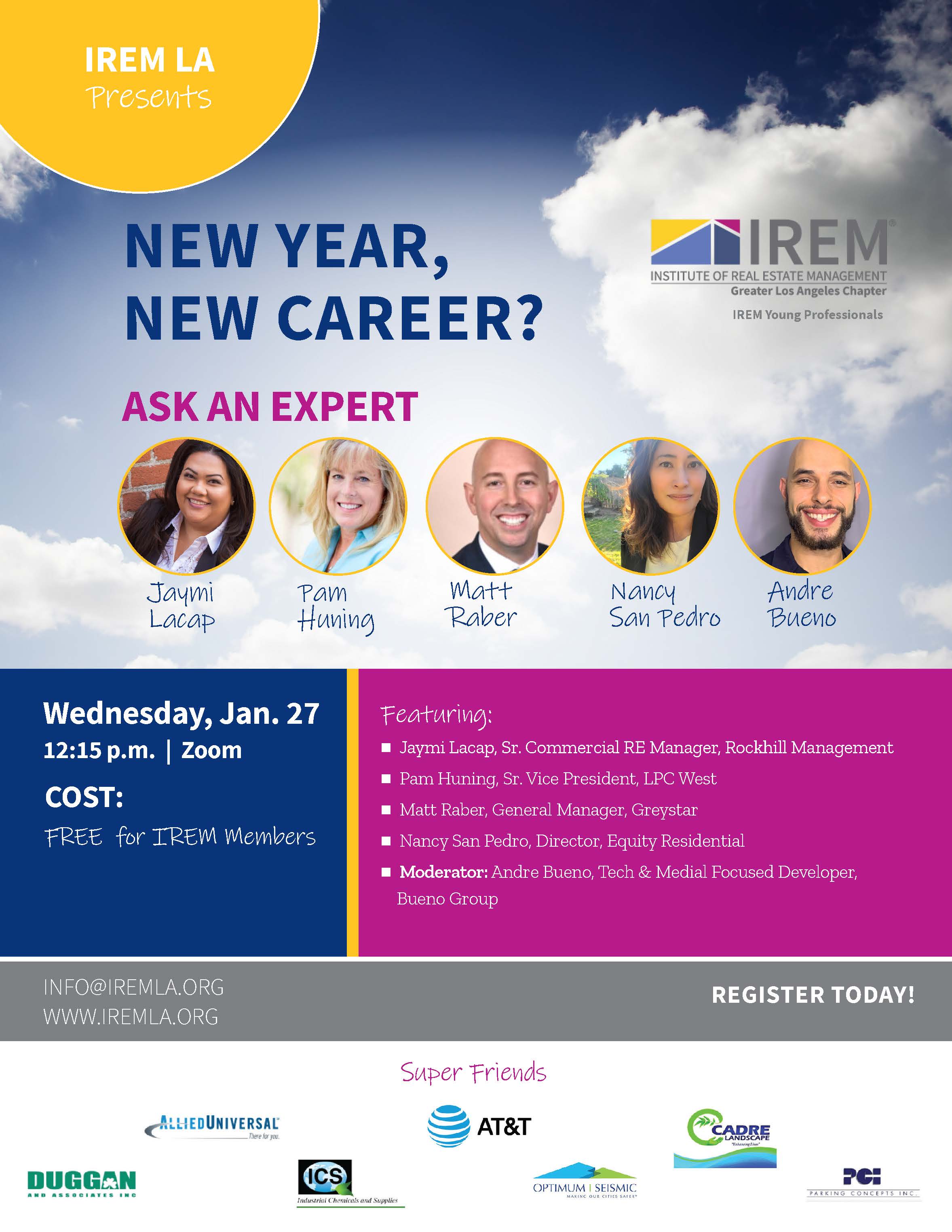 Join us for a discussion with an expert panel of professionals to share their experiences with pursuing professional certifications and provide advice related to career growth, skill development, and leadership.
IREM Young Professionals (IYP) is dedicated to promoting growth for young professionals in the asset and property management field by providing education and social networking mixers in a casual, progressive and fun environment.
DETAILS
Date:
January 27th, 2021

Time:
12:15 P.M. - 1:00 P.M.
COST
All Registrants $0

VENUE
Zoom