Annual Installation and Trade Show
October 21st, 2020 @ 4:30 P.M. - 7:00 P.M.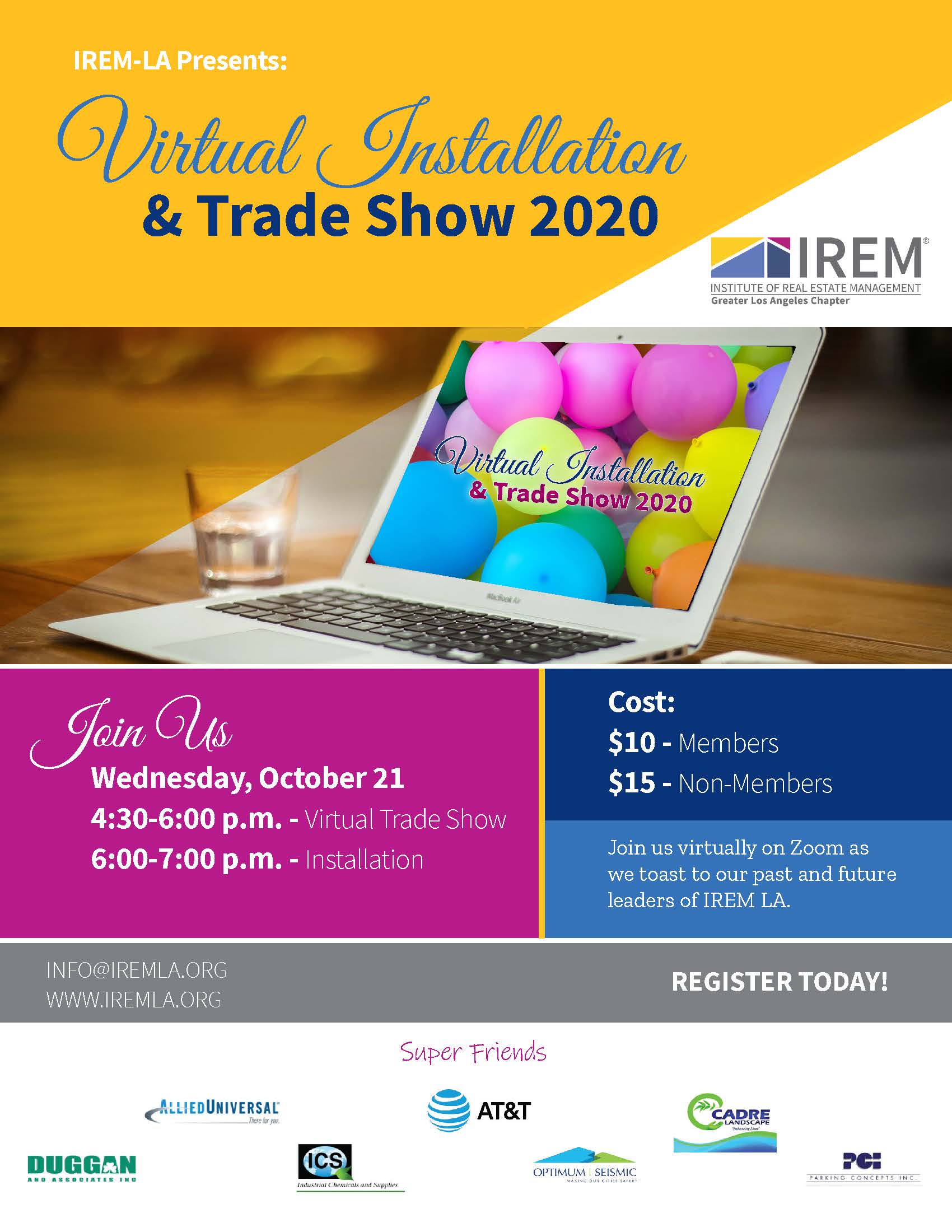 Go directly to
http://www.iremla.org/virtual
to join us now
Join IREM-LA for our annual awards, installation, and Trade Show. This year we bring you an exciting new virtual way to experience our tradeshow. This will be followed by our annual Installation; look forward to seeing all of your faces in this wonderful program.
Our TradeShow and Installation will take place on a virtual platform. Our Super Friends and Friends will have booths that you can visit, with links to video chat with them live. Visit booths to get points on the leader board, to be eligible for prize drawings. At the end of the trade show we will head to the networking lounge for the Installation of the 2020/2021 Officers
DETAILS
Date:
October 21st, 2020

Time:
4:30 P.M. - 7:00 P.M.
COST
$10 Members
$15 Non-Members