Upcoming Networking Events
COVID-19 UPDATE – Due to the ever-changing information being provided regarding the COVID-19 virus, IREM LA has chosen to postpone all in person events until further notice. Please visit https://www.irem.org/learning/coronavirus for continual updates on COVID-19 resources and information for property managers.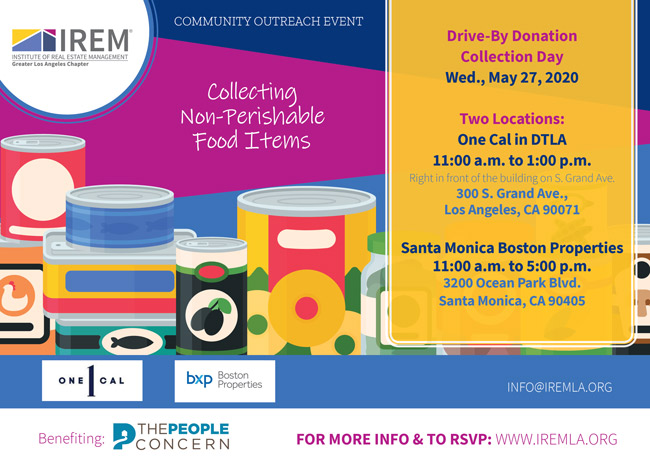 May 27th, 2020 @ 11:00 A.M. - 1:00 P.M.
One Cal [Los Angeles] and Boston Properties (Santa Monica)
Collecting Non-Perishable Food Items benefiting The People Concern
Two Locations:
One Cal in DTLA - 300 S. Grand Ave., Los Angeles, CA 90071
Santa Monica Boston Properties - 3200 Ocean Park Blvd. Santa Monica, CA 90405
Find Out More »
October 22nd, 2020 @ 6:30 P.M. - 9:30 P.M.
More Information to follow...
Find Out More »