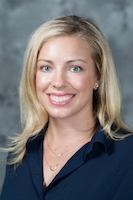 President – Barrett Stone, CPM®
Barrett Stone is a Senior Property Manager with Boston Properties. She currently oversees 1.2 Million Square Feet of office space in Santa Monica, including Colorado Center, a 15-acre office park. With just over 13 years of experience in the commercial property management industry, Barrett has managed buildings for The John Buck Company in Chicago to 707 Wilshire, the second tallest high rise building in Los Angeles. In addition to her day to day management duties, she has experience in ensuring seamless property acquisitions and dispositions, as well as experience in large project management, including a $13M voluntary seismic retrofit. A self-starter and goal oriented individual, Barrett has lead two different properties to win the local and regional BOMA Office Building of the Year Award. In 2012, she received an International Office Building of the year award for Colorado Center.

Barrett is an extremely active member of IREM and BOMA and holds the Certified Property Manager® and Real Property Administrator® designations. She is a USD Torero Alumnae, holding a degree in Business Administration and International Business.

When Barrett is not managing buildings, she can either be found practicing or teaching yoga.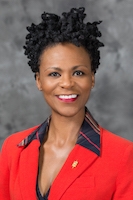 Past President – Amy Martin, CPM®
Amy Martin is a senior property manager with The Muller Company, Real Estate Management & Investment. Amy oversees both the management and leasing operations for Westwood Medical Plaza, a three time TOBY award winning medical office building located in the Westwood area of Los Angeles. Amy's responsibilities include supervision of a management staff of 22, oversees both capital and tenant improvement projects, negotiation of tenant lease renewals, financial reporting, vendor contract implementation all while maintaining excellent landlord tenant relations.

Amy's work experience encompass nearly 20 years in real estate. Manager positions include The Muller Company, Starbucks Coffee Company, Arden Realty, Inc., Samituar Constructs, Transwestern Property Company and Cushman & Wakefield. Amy has managed a variety of commercial projects which include Torrance Center South, Los Angeles Corporate Center, Westwood Center, and Conjunctive Points in Culver City, Airport Center, 3600 Wilshire Boulevard and a five year period at 6300 Wilshire Boulevard. For a three year period from 2001 until 2004, Amy's passion for fashion was realized serving as the Senior Executive Assistant to the Vice President of Fashion for Dualstar Central Design Studio – the tween clothing line of Mary-Kate and Ashley Olsen. While never fully leaving real estate, Amy continued real estate sales service by representing several home owners during the real estate boom as a part-time sales agent with House 2 House Realty.

Amy holds the following designations: LEED Green Associate; Certified Property Manager (CPM®); Real Property Administrator (RPA®reg;) and Facilities Management Administrator (FMA®). Amy has a current salesperson license from California's Department of Real Estate.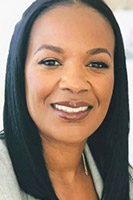 VP of Administration/Finance – Ellisa Glover, CPM®
Ellisa Glover is a General Manager with Corestrust Management, LP where she is responsible for managing a 900,000 square foot Class A High-Rise. Over the past 22 years, Ellisa has managed ~6 million square feet of Class A office buildings in downtown Los Angeles for public and private investors. Ellisa specializes in managing large property teams that achieved regional, national and international awards in customer service and operations.

Ellisa credits her career and involvement in IREM to having a CPM® mentor at the age of 17. This is Ellisa's 2nd year on the Executive Council, previously serving as the 2019 VP of Events and Programs.

Ellisa earned her CPM® designation in 2004 and holds a MBA from the University of La Verne, a BA degree in Economics from Pitzer College, and a California Real Estate Salesperson License.

In her personal time, Ellisa enjoys travelling and spending time with family and friends.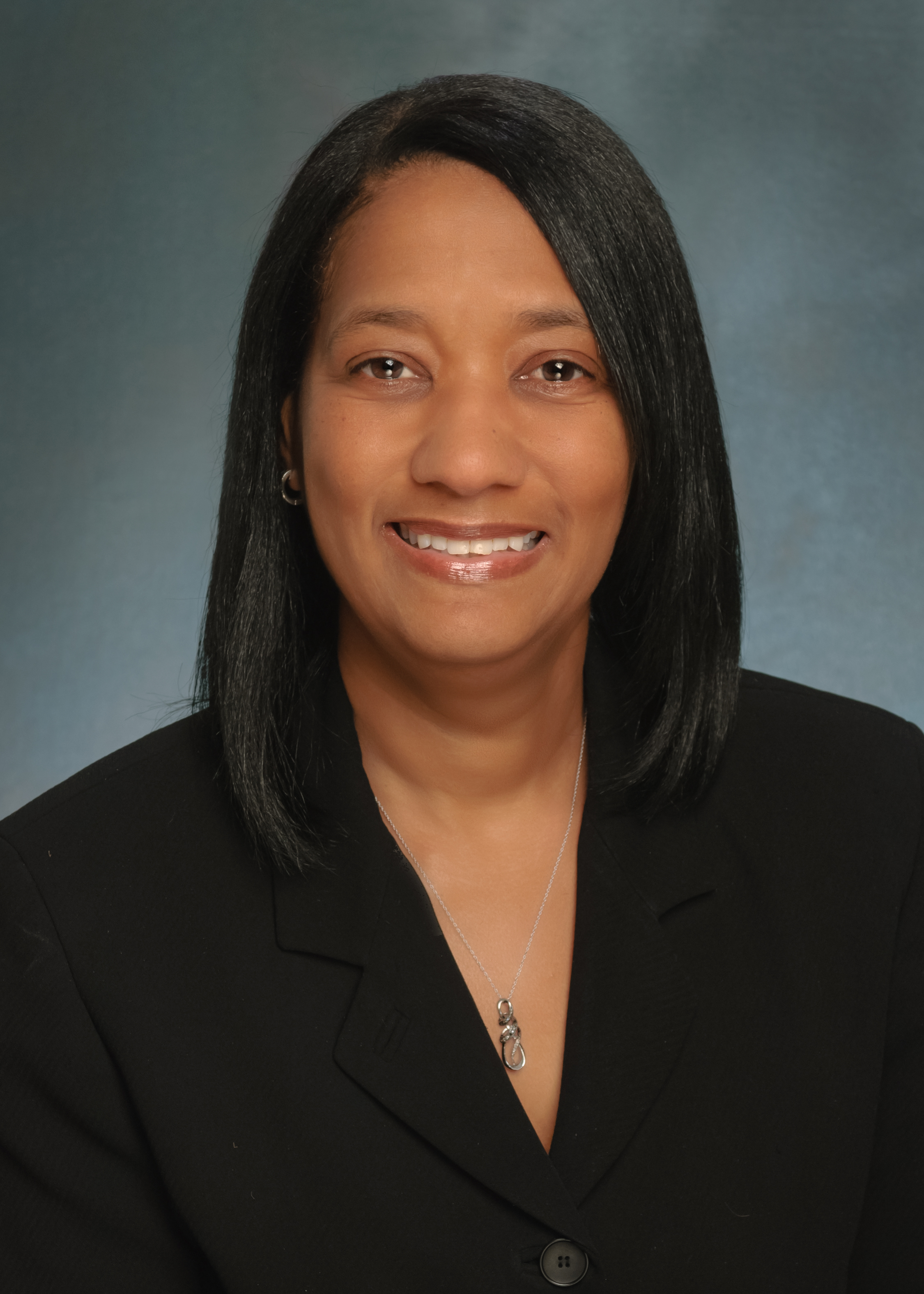 VP of Membership – Lynne Miller CPM®
Lynne Miller is a Director – L.A. Property Management Division with Charles Dunn overseeing office, medical and industrial buildings as well as retail properties. Her responsibilities include supervision of portfolio managers in all aspects of the day-to-day operations, maintenance and financials of properties totaling almost 2 million square feet.

With over 20 years of property management experience, prior to joining Charles Dunn Company, Lynne managed a 1.4 million square foot office building and parking garage in downtown Los Angeles for seven years for Maguire Properties. From 1998 to 2006, she managed several office, industrial and medical buildings in the Greater Los Angeles area for PM Realty Group and Arden Realty, Inc., and a 1 million square foot office building in downtown Los Angeles for Cushman & Wakefield.

Lynne holds the Certified Property Manager®, Real Property Administrator® and LEED® AP O+M designations as well a California real estate salesperson license from the Department of Real Estate. In addition, she received a Master of Business Administration from the University of Phoenix and Bachelor of Arts degree in English from the University of Maryland.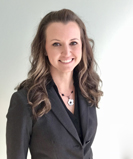 VP of Programs/Events – Kim Cart, CPM®
Kim Cart is a Manager of Construction and Operations with LBA Realty where she is responsible for the project management of the Los Angeles Office Region, as well as the Arizona Office and Industrial region. Kim has 18 years of property management experience, starting as a Property Assistant in college and working her way to a General Manager position with LBA Realty operations team before changing her role to be construction project based.

Kim recently received her CPM® designation in 2018, holds a BA degree in Psychology from the University of California, Irvine, and a California Real Estate Brokers License. In her free time Kim is an avid hiker, and volunteers for the No Kill Los Angeles animal shelter in West LA.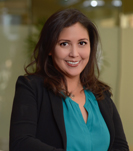 VP of Education – Hisako Uyeda, CPM®
Hisako Uyeda, CPM, is a General Manager with Worthe Real Estate Group and currently oversees Media Studios in Burbank, a 19-acre campus comprised of five Class "A" commercial office properties. Ms. Uyeda has worked in the California real estate market for over 20 years, with experience in negotiations, complex financial analysis and team management. Prior to joining Worthe Real Estate Group, Hisako was a Senior Property Manager with Transwestern and managed a portfolio in the Los Angeles and Ventura counties. She also previously oversaw a Class A medial office portfolio in Brentwood and Beverly Hills for Douglas Emmett as well as over one million square feet of retail and mixed-use properties throughout Los Angeles for CIM Group.

In 2018, while managing 500 @ The Brand with Granite Properties, she led the management team to win the 2018 BOMA TOBY award for buildings between 250,000 and 499,999 square feet.

She earned her CPM designation in 2019 and has been an active member of IREM's Los Angeles Chapter, most notably serving in the Education Committee since 2017. In 2018, she was awarded "CPM Candidate of the Year" award. She holds a bachelor's degree in business management from the University of Redlands and is a licensed real estate professional in the state of California.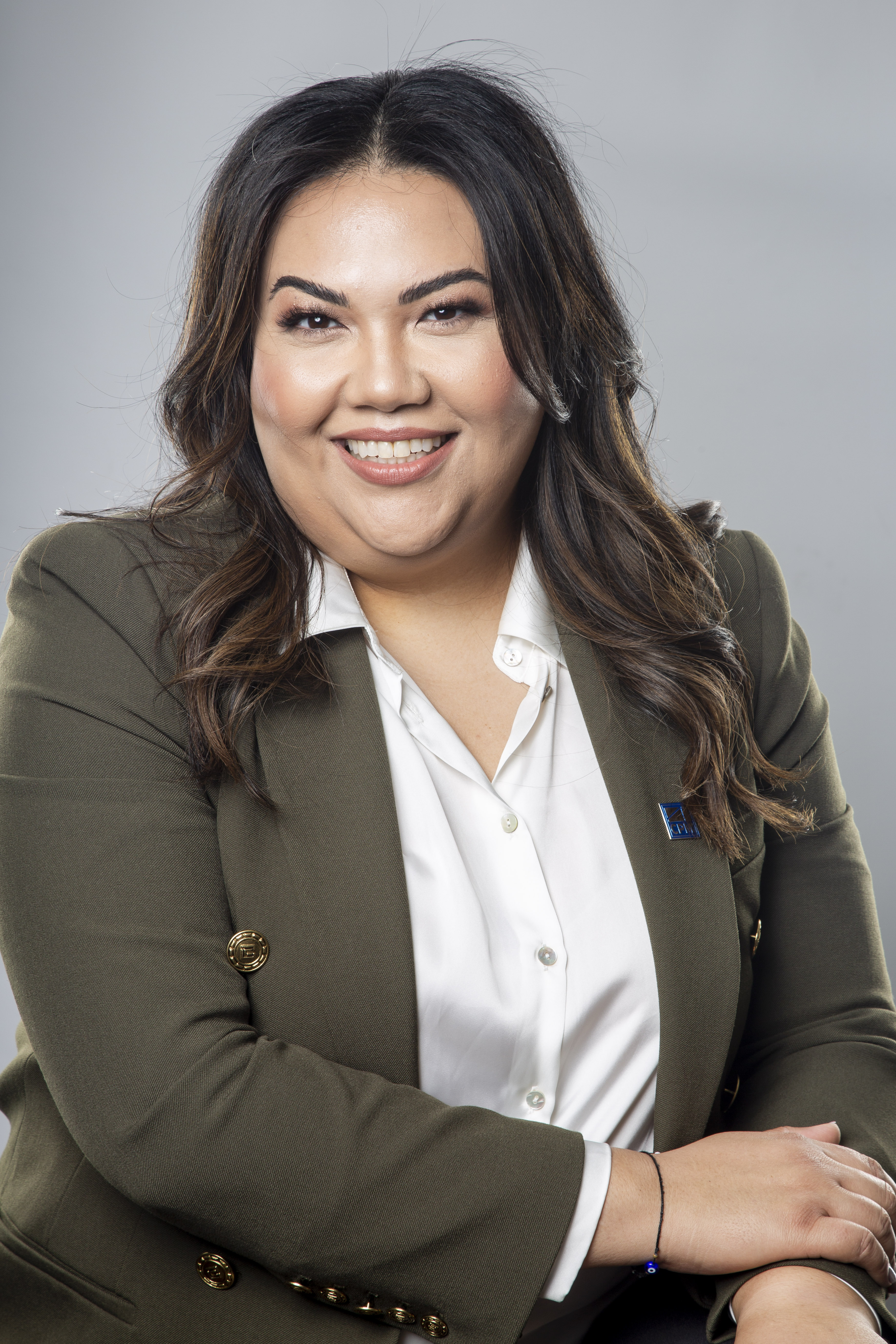 VP of Communications – Jaymi Lacap, CPM®
Jaymi Lacap is a Senior Property Manager with Rockhill Management. In her current role, Jaymi manages 5900 Wilshire, a 32-story, Class-A high rise located in the heart of the Miracle Mile. Prior to managing 5900 Wilshire, Jaymi was a Property Manager for The Rockefeller Group and was responsible for managing their Beverly Hills portfolio.

Jaymi has fifteen years of commercial real estate experience, twelve of which have been focused in retail and commercial property management. She holds a California Real Estate Salesperson's license, a CPM® designation through IREM, and the RPA®, FMA® and BOMI-HP® designations with BOMA. Jaymi is a graduate of Arizona State University with a Bachelor of Science in Justice Studies and has a master's degree in Real Estate from Georgetown University.

In her free time, Jaymi enjoys travelling, and volunteering with both the Culver-Palms Burrito Project and the Downtown Women's Center.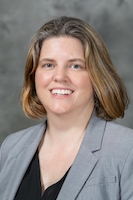 Past President & Executive Councilor – Eileen Conn, CPM®
As a Regional Vice President in the Charles Dunn Real Estate Services corporate office she is responsible for oversight of management of over 12 million square feet of commercial real estate. Eileen also oversees a talented team of property management staff, portfolio management staff as well as handling the business development of Charles Dunn management services.

Ms. Conn has over 20 years in combined experience in property management, portfolio management and asset management of commercial real estate properties. Ms. Conn oversees a staff of talented managers that handle tenant relations, collections, budgeting, financial reporting, CAM billings and management operations. Additionally, responsibilities include project start up and consulting, managing tenant improvements, organizing and implementing vendor contracts, interfacing with clients, and negotiating leases for new and existing tenants.

Before her position with Charles Dunn, Ms. Conn was with CLS, an architectural firm, where she assisted the principal of the firm with day-to-day duties. This experience led her to becoming adept at overseeing construction projects ranging from tenant improvements to new build-outs. Early in her career at Charles Dunn, Ms. Conn was also an on-site manager of a Class-A high rise in downtown Los Angeles.

Ms. Conn is a graduate from Gonzaga University with a B.A. in Philosophy. She holds a California Real Estate Broker License, IREM-LA 2017 President. Ms. Conn is a Certified Property Manager (CPM®), Real Property Administrator (RPA®), and a Facilities Management Administrator (FMA®) and is an active member of the International Council of Shopping Centers (ICSC®).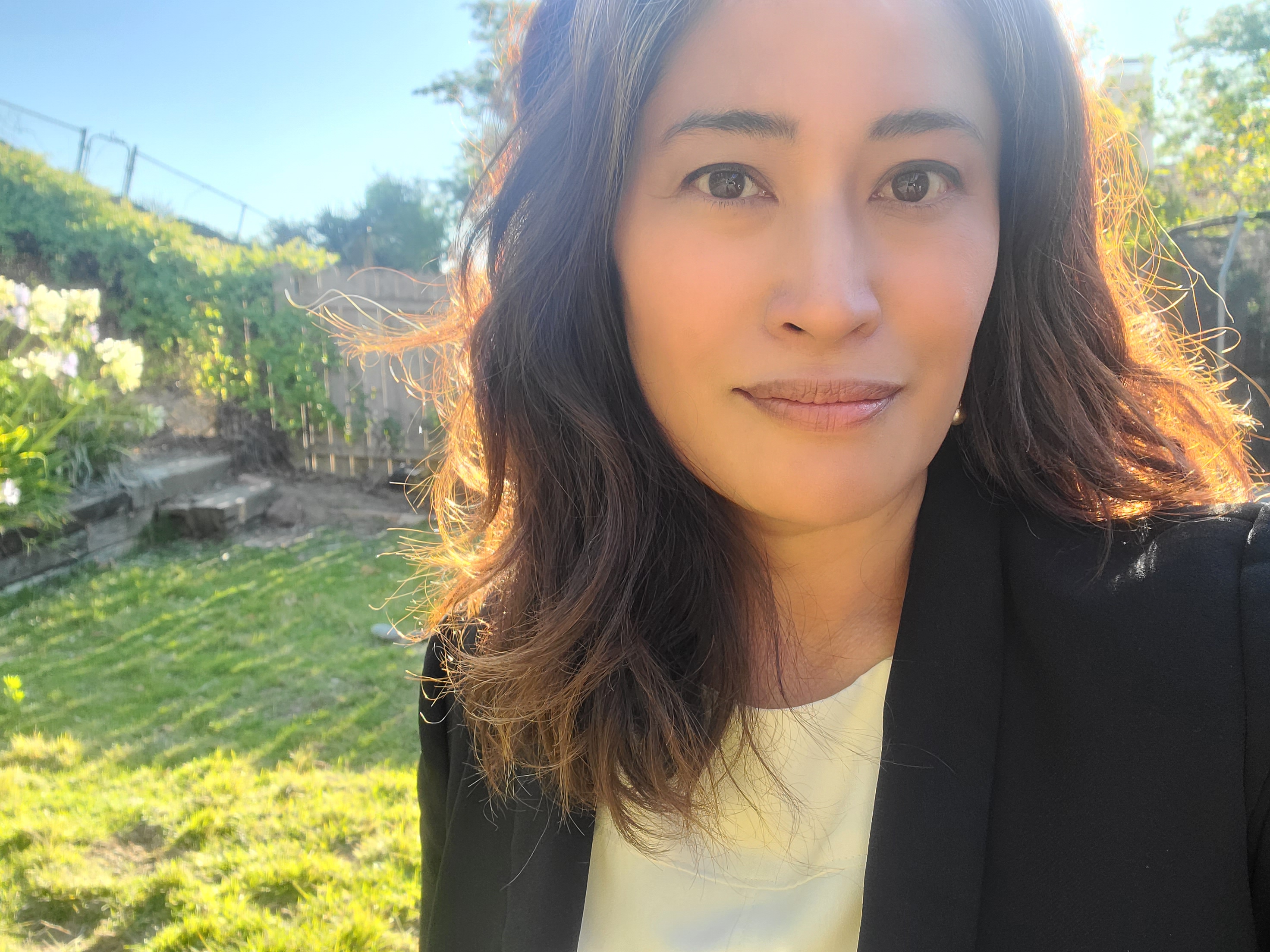 Past President & Executive Councilor – Nancy San Pedro, CPM®
Nancy San Pedro is the Director of Commercial Properties for Southern California at Shapell Properties, Inc. She oversees operations for all commercial properties in the San Fernando Valley, Orange County and San Diego. Her portfolio is comprised of open air retail centers, office, medical office and mixed use properties.

Ms. San Pedro is also a longtime member of the Institute of Real Estate Management. She has chaired committees both locally and nationally, including IREM Young Professionals, the Programs Committee and the Membership Committee. In 2014, she was awarded CPM of the Year. In 2011, she was named Outstanding Young Professional. At the Institute, she teaches Ethics for the Real Estate Manager and Financial Tools for Investment Real Estate. In addition to her IREM leadership roles, Ms. San Pedro is a UCLA Extension Instructor. She received her MBA from UCLA Anderson where she was a Ziman Center Fellow and her undergraduate degree from Santa Clara University.

Past President & Executive Councilor – Farzaneh Tofighi, CPM®
Farzaneh is the Chief Operating Officer of Genesis Real Estate Services, Inc. In that capacity she oversees the operation of the office and properties under management. Farzaneh is a Certified Property Manager (CPM) and also holds a California Broker's Real Estate License and is active in the area of acquisitions and dispositions. Farzaneh has more than 25 years of experience in managing commercial, residential and industrial properties as well as experience large project management including an $800,000 retainer wall building project in Northern California. Prior joining Genesis Farzaneh was a VP and a Senior Trust Real Estate Officer at City National Bank where she managed properties held in personal trusts.

Farzaneh has been an active member of IREM LA for 20 years. She has served in many capacities including VP of Education, VP of Administration as well as 2009 President of the Greater Los Angeles Chapter of the Institute of Real Estate Management. She is currently serving as the Chair of the Ethics Inquiry Board and a member of Governing Council at the National level and, as a member of the Executive Council at the Los Angeles Chapter level.

When not busy working, Farzaneh enjoys gardening and spending time with her grandchildren.